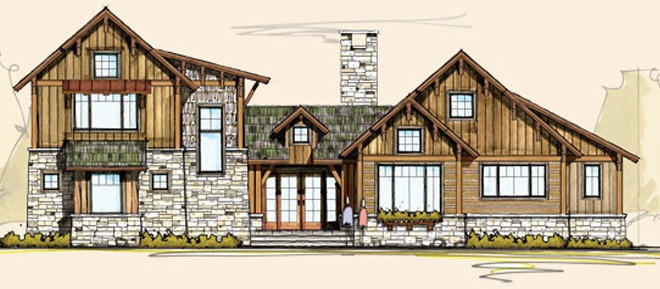 Laurel Valley Restrictions require approval by the Architectural Control Committee as stated in Paragraph 5: (Emphasis added for clarity)
"All plans and specifications for ANY STRUCTURE OR IMPROVEMENTS WHATSOEVER to be erected on or moved upon or to any lot, and the proposed location thereof on any lot or lots, the construction material, the roofs and exterior color schemes, any later changes or additions after initial approval thereof and any remodeling, reconstruction, alterations, or additions thereto on any lot shall be subject to and SHALL REQUIRE THE APPROVAL IN WRITING BEFORE ANY SUCH WORK IS COMMENCED of the Laurel Valley Architectural Control Committee…"
You are encouraged to read the Restrictions in their entirety. The Application for Architectural Review_LVPOA.pdf Form can be downloaded at the bottom of this page.
Before making any change to the exterior of your home, contact the LVPOA Architectural Control Committee via email at [email protected]ey.org. You will need to complete, submit and receive approval for your improvement/project prior to work starting.

When submitting for architectural approval, especially for fences, additions, porches, retaining walls, decks, etc., always submit a copy of your boundary survey with your proposed improvement marked on the survey. Along with the survey, make sure you include a detailed description of your improvement and the types of materials used. You can get this information from your contractor.
Your contractor may be hovering over your shoulder, telling you that they've done several of these in this community, they have a hole in their schedule and could start tomorrow, any number of tactics to get you committed but don't do it. Doing so could cause you to have to remove what you've started and postpone the work. There's also a chance that what you want done does not comply with the exact standards, such as fence styles, designs, materials or location.

The role of the LVPOA Architectural Control Committee is to help to ensure that the community's property values are preserved. Violation of the community's architectural standards creates litigation issues that are costly and creates animosity in the community. By having a set of exterior standards Laurel Valley can avoid these ugly distractions. Without a set of standards for exterior improvements, a community can quickly decline and you could find the value of your home declining as well.